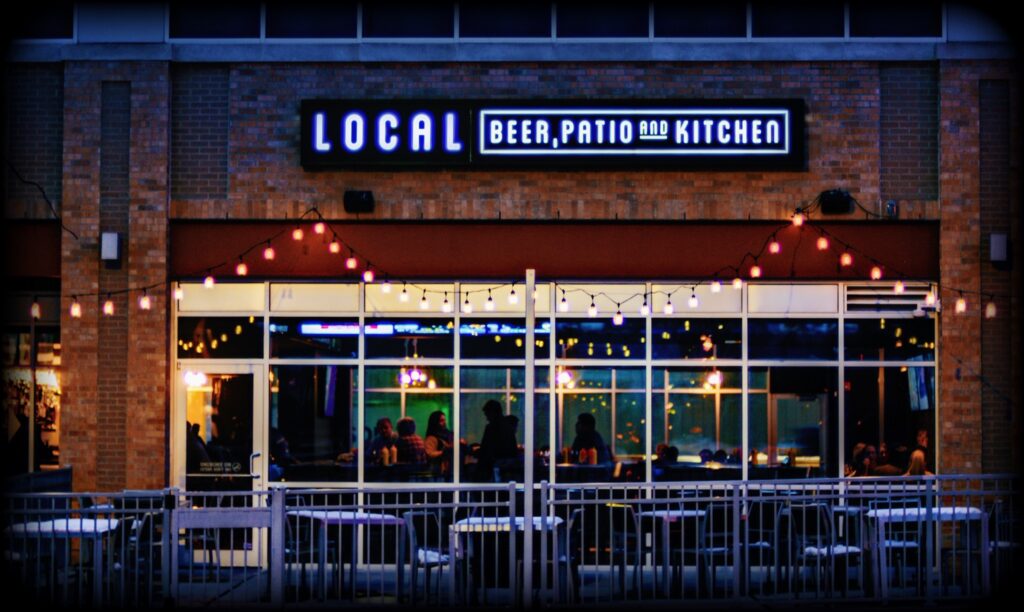 It may not be evident to many, but your business premises could benefit significantly from outdoor lighting design. Well-placed lights can illuminate your building and signage, creating a captivating appearance that attracts attention.
As a practical business owner, you may be conscious of reducing energy costs within your premises. Fortunately, you don't have to worry about high electricity costs if you install energy-saving outdoor lighting. Most light fixtures come with LED bulbs that conserve energy while giving off a bright light.
Fixing ample lighting around your business property can also improve security by ensuring that the surrounding areas are properly illuminated. Good lighting goes a long way in preventing vandalism and break-ins. Any security expert will tell you intruders often target properties that aren't well lit.
Check out some of the brilliant options and tips to build or enhance your outdoor lighting design for your business.
Outdoor Strip Lighting
LED strip lights create a radiant image of continuous illumination. You can run these weatherproof strips along your building's eave to give the perimeter of the property an attractive glow. The strip lighting can also be installed around your signage to give it more prominence at night.
The LED strips are customizable, which means you can buy as many rolls as you want to suit your preferred dimensions. A professional installer should do all the measurements and fit the strips precisely without any waste.
Outdoor Wall Lighting
Outdoor wall lights are low voltage fixtures that provide safety and accent illumination. These lights can be installed on vertical surfaces, including perimeter walls, above outdoor stairways, around seating areas, pools, and other outdoor spaces.
One of the most popular outdoor lighting fittings is wall sconces. These exterior lights come in an array of designs and sizes. You could choose your preferred wall sconces design according to the theme of your workplace decor.
Lanterns
If you prefer fancy retro-style lighting options for your business, get some modern lanterns. These low-voltage fixtures offer excellent accent lighting for outdoor areas. Lanterns can come in stylish designs that can play up the architectural details, adding a tasteful appeal.
If you prefer more intense lighting, you should opt for clear glass lanterns, although you may experience a glare effect. For glare-free diffused light, go for the lanterns with translucent glass.
Spot Lighting
Spotlighting is sometimes referred to as landscape lighting or up-lighting. The objective of this kind of lighting option is to shine a beam upwards, which forms a focal point. Spotlights create a significant visual effect that can be used to draw attention to your business signage.
You could also add a great evening look for your lawn or gardens with spotlighting.
There are plenty of low-voltage LED spotlights at affordable rates. It is up to you to decide whether to buy one or multiple spotlights, depending on your property's setup. Most Spotlights are made of sturdy materials and do not wear out quickly.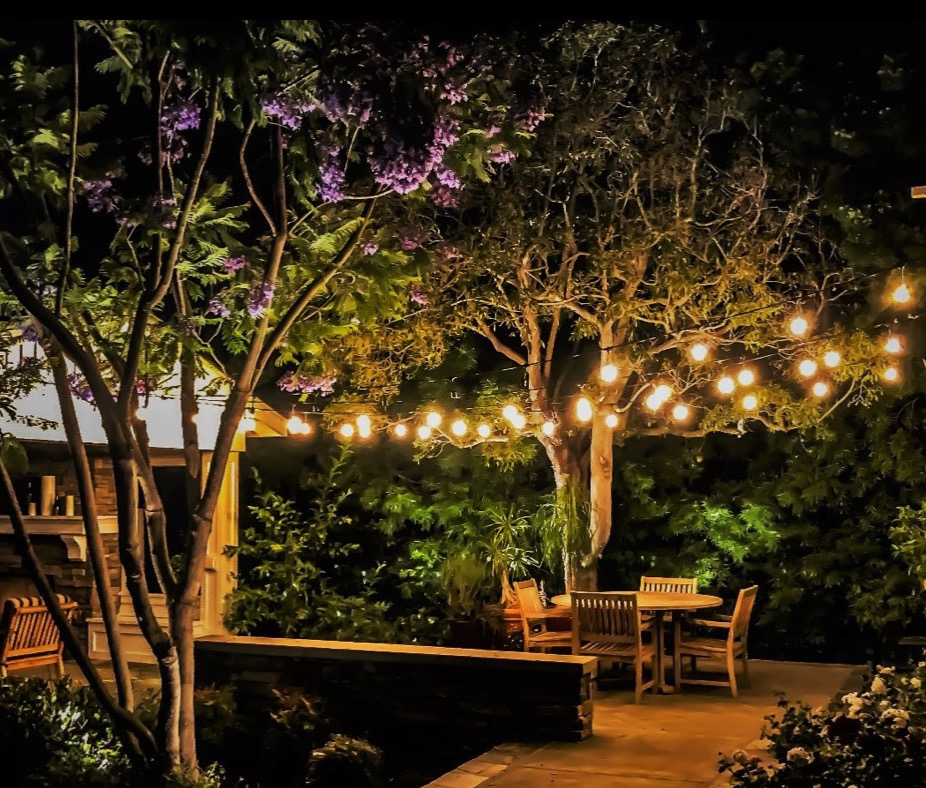 Deck Lighting       
If you have a deck at your business premises, you should consider accentuating the area with mid to high-intensity deck lights. These lights will enable you and your visitors to walk along the deck platform without tripping on potential hazards.
Deck lights are installed in series, and the tiny LED lights are fixed into recessed grooves in the deck structure.
Floor Lamps
Turn your business's patio or deck area into a comfortable living space with these floor lighting fixtures. Floor lamps can make your customers and business acquaintances feel comfortable. These outdoor lamps' practicality and aesthetic value are immeasurable, and you can add much-needed charm to a plain space.
If your premises are located in a cold area, you can combine your outdoor floor lamps with fire pits or propane heaters for a more relaxing open-air experience.
Enjoy the versatility and practicality that floor lamps will add to your business location.
Pathway Lighting
Once dusk sets in and outdoor visibility goes down a great deal, you wouldn't want your staff or customers to trip or stumble along the outer pathways. Fortunately, there are plenty of outdoor lighting design options to choose from. Small walkways would benefit from up-lighting that bounces off the adjacent walls. More extensive walkways or driveways would look great with bollard lights.
If you want a more cost-effective option, you could opt for solar outdoor pathway lights. Apart from avoiding wiring and other installation processes, solar lights help you cut down on electricity consumption. However, the output of solar lighting may not be as powerful as electric-powered fixtures.
You can determine the design size and light intensity after consulting a lighting expert.
Motion Activated Lights
If you're looking for an outdoor lighting solution that offers safety, cost-saving, and practicality, then motion-activated lights are the way to go. These lights only turn on when the integrated motion sensor detects movement. This is a great safety feature that can easily repulse potential intruders.
These outdoor lights are efficient because they only light up when needed. For instance, if you have them installed along a walkway, you'll get the illumination you need when you pass by. This is a great power-saving feature that saves on costs.
Patio Lighting
If your business has a playful disposition, outdoor patio lights have a great way of adding fun and function all rolled up in one.
The string patio lights are popular at entertainment spots and eateries, but they can also give any other business a vibrant look. There are various ways to customize and improvise patio lights, so you don't have to be confined by uninspiring designs.
You can combine patio lighting with other décor items and accessories to create a complete look.
Getting set up
Exterior lights can change the outlook of your business and give it a welcoming appeal. It may seem like an uphill task to find the right lighting fixtures and do the installation. Lighting Pros has years of experience in this field and is capable of turning your business exterior into an inviting, well-lit space.
Get in touch with us and request a quote for your commercial lighting needs.