Whether you're looking to install professional landscape lighting for your home, your business or other similar outdoor space, choosing the right landscape lighting company is essential. 
With the proper lighting installed, you can benefit from enhanced aesthetic, added security, improved safety and much more. It takes talent, experience and artistry to install high-quality landscape lighting systems, and the cost of hiring the wrong company can be both disappointing and expensive. 
That's why it is critical to be familiar with the characteristics to look for. Here are some of the top tips we recommend for choosing a landscape lighting contractor.
1.  Hire a Designer With Experience (and Testimonials)
One of the most crucial aspects of hiring a professional landscape designer is to assess their experience in the field. There are many who claim to be experts in the industry but lack the time, experience, portfolio and testimonials to back it up. 
When considering your options, make sure you learn more about the company and choose one that can demonstrate their years of experience by showing you photography or client feedback of previous jobs completed (especially ones that are similar to the design you have in mind for your space). This way, you can help ensure you're investing your money in the right hands. 
2.  Find Out If They Are Licensed and Insured
When hiring a professional landscape lighting designer, make sure you choose one that's experienced, licensed and insured.
In addition to that, check whether or not they meet the needs of their clients, as well as adhere to the rules and regulations imposed by their state. To know you're hiring the right one, feel free to ask for a liability insurance policy. Insurance is the best way to ensure the designer is ready and able to cover any mishap, should one occur.
3.  Ask About the Quality of Their Materials 
For any outdoor lighting design project to be a good long-term investment, it's a wise decision to invest in quality materials. For this reason, ask lots of questions to your prospective companies about which materials the company uses. 
Ask: 
What components are used?

Brass or copper? Plastic, composite or aluminum? Ideally you want brass or copper to ensure quality with your purchase.

How will they be installed?

From the moment your fixtures are installed, outdoor elements begin wearing away at them. If not sealed properly or if installed with poor quality components, problems like water seeping in and causing wire corrosion or insects infesting and affecting functionality can occur.
4. Research to See If They Do More Than Just Lighting Design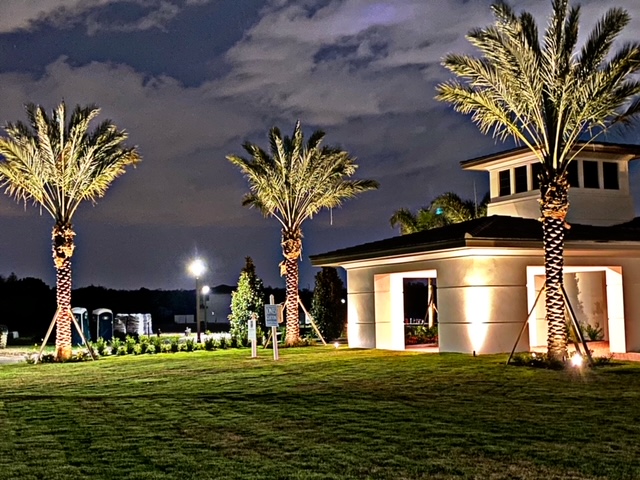 When it comes to being a "jack of all trades", it's not always considered a good thing. For very specialized work, you want a specialist to get the job done right the first time. People who do the work every day. People who pride themselves on being experts in their niche. People who have the experience to back up their claim.
If you're considering an electrical contracting company, for example, that also offers landscape lighting design services, you may want to dig deeper to make sure they're truly experts in the industry and can complete your project with quality and efficiency in mind.
Your best bet is to go with a specialized landscape lighting company that has a team with both the skills and creativity to make your vision come to life.
5.  Learn About What Kind of Customer Service They Offer
Communication is key to hiring the best partner for your project. Which is why it's essential to know what communication style you can expect before you jump in. Feel free to ask them how they are going to communicate with you, what their process is and what your involvement will be during each step along the way.
You may also take this time to evaluate the nature of their customer care team. Are they friendly and ready to serve you? Are they accommodating to your unique requests or budget? Are they responsive to your questions? This is your time to assess what you're committing to and the quality of service you'll receive using this company. A reputable contractor will take time to know your space, review your needs and preferences, and quote you a fair price quickly.
6. See If They Can Work Within Your Budget
Another thing to consider is whether or not your contractor is willing to work with your budget and create a custom design that fits your needs. If the scope is out of your price range, ask what financing options are available to help make your dream a reality.
7. Find Out If a Warranty Is Offered 
Last, but certainly not least, it's essential to see whether or not they offer a warranty. If you live in Florida, where rain, sun and wind are abundant throughout the year, look for a warranty that includes coverage for fixtures and installation. 
To help ensure a long-lasting, quality and aesthetically pleasing lighting design, seek out a designer that offers a warranty or service guarantee.
Choose Lighting Pros for All Your Landscape Lighting Needs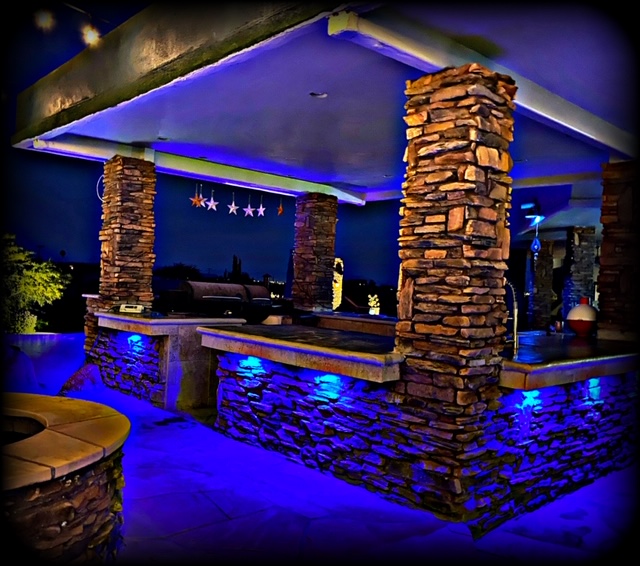 With 20+ years of combined experience, Lighting Pros has grown to become one of the leading lighting design companies in Central Florida.
Our team of talented experts is here to help transform your dream into a reality. Whether your lighting needs are residential, commercial, specialty or holiday, we're dedicated to illuminating your outdoor space with quality, efficiency and superior customer service. 
Request a quote today to learn more about how Lighting Pros can help you with your upcoming outdoor lighting design project.