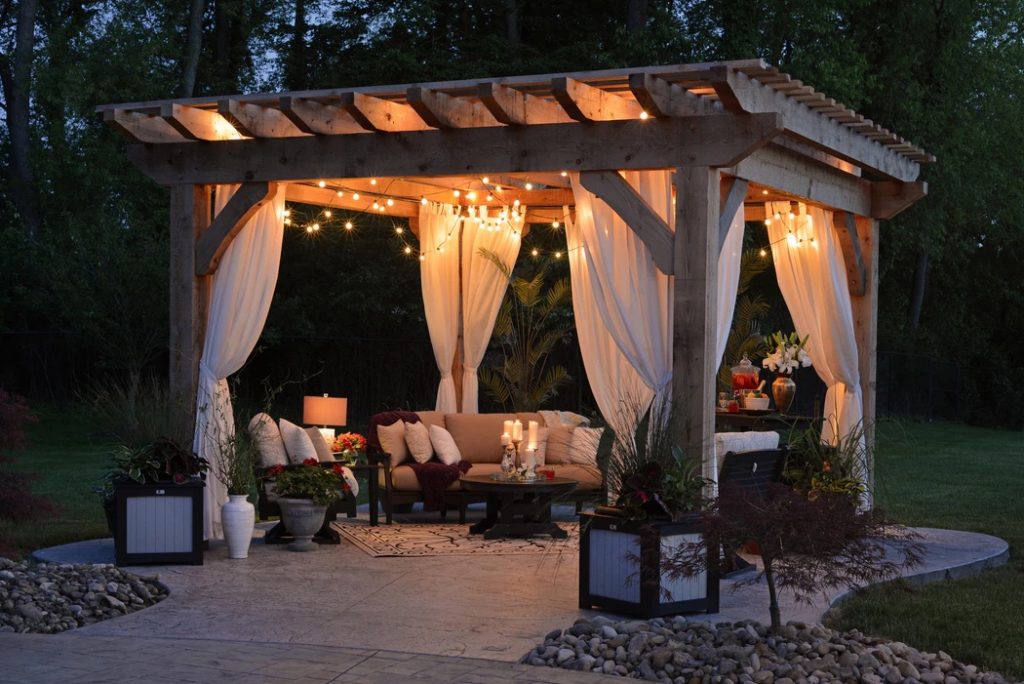 Your backyard can be a place where you work on some of your favorite projects, share meals and make memories. It doesn't have to be expensive to upgrade your backyard, either. Turn your backyard into a relaxation oasis with these simple but cost-effective lighting ideas!
10 Lighting Ideas for Your Home's Backyard
Market String Lights
You've probably seen dozens of photos of Edison bulb market lights on Pinterest, Instagram or social media. But market lights can bring a cozy charm to your backyard or patio, especially if it's small.
You can hang market lights over your patio or a pergola. And if you want to automate them, smart plugs and power strips can give you control over when the lights turn on and off via an app.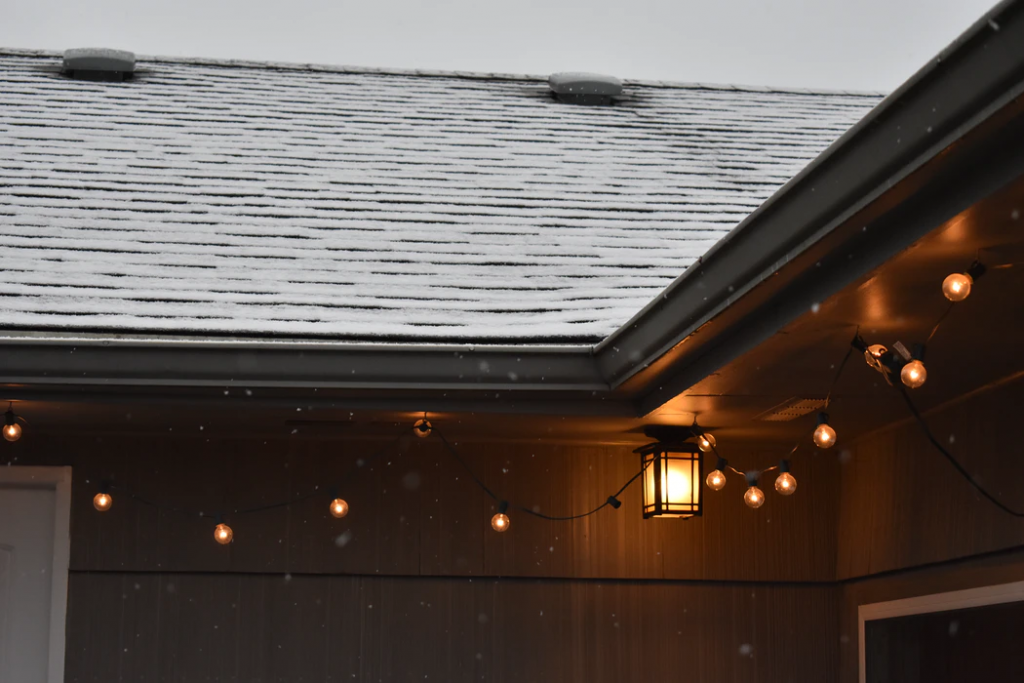 Solar Pathway Lights 
If you have a larger property with different pathways, then you may want to consider installing a lighting system for them. Not only will it help you or any invited guests navigate at night, it can also be an accent for your backyard that can add to its atmosphere to make it more inviting.
These lights can be LEDs and even solar-powered. Individual stake lights can be easy to install yourself. But if you want a more sophisticated lighting system, you can work with outdoor lighting designers to find a good solution.
LED Spotlights 
If you have a focal point in your backyard that you'd like to highlight, an LED spotlight can really set off what you'd like to put in the focus of your landscaping. The advantage of LED spotlights is that they're bright and long-lasting choices for lighting systems. Some spotlights can also be "smart" and programmable through an app or remote control. These lights can also be very discreet if you'd aesthetically prefer them.
Deck Post and Fence Lights 
Adding lights to your deck railings and fences can be another way to add a cozy touch to your backyard. You can use LED lights to light your deck's railing posts and solar-powered LED lights for fencing. These lights can turn even a plain fence into a decorative element for your backyard, especially if you have flowers or shrubbery planted.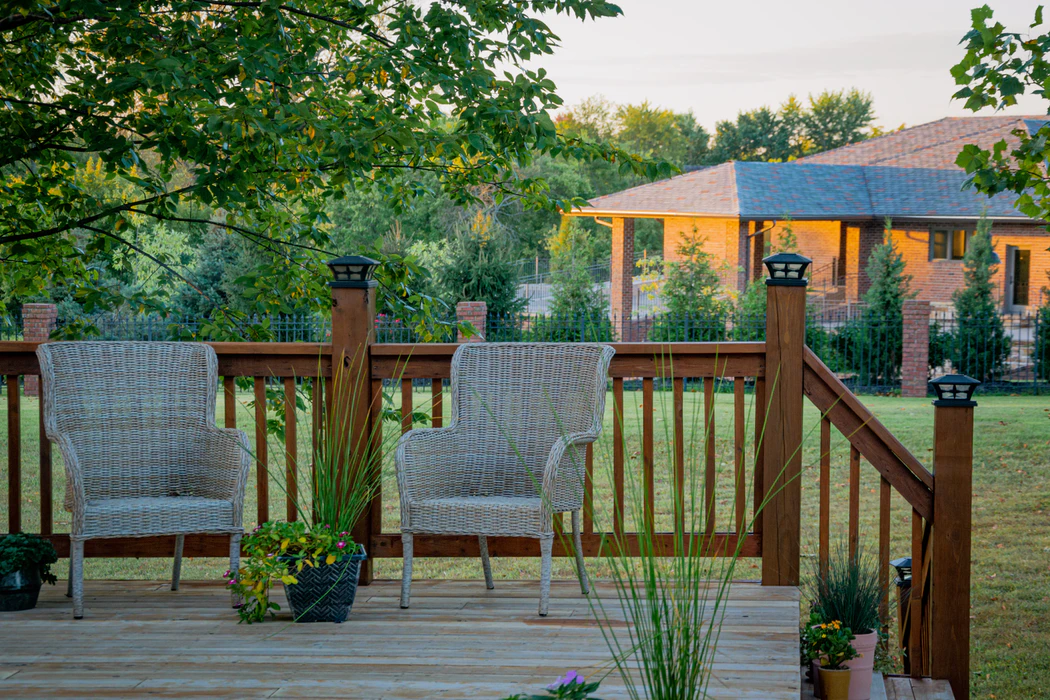 Smart Lighting With Timers 
Smart lights can be programmed via remote control or by app to turn on or off at a time of day, like sunset and sunrise. If you have a large backyard, these smart light bulbs can be a cost-effective way to keep your property lit. You can customize settings like the brightness and warmth of the light from the bulbs. And the automatic settings mean you won't have to worry about forgetting to turn the lights off and run up an expensive electric bill!
Lighting Wells for Trees or Buildings
If you have large, leafy trees in your backyard, lighting wells can set them off as focal points for your yard. These small low-voltage lights can be LEDs or incandescent and weather-resistant. Beyond lighting trees up, you can use them to light up parts of buildings or even outdoor art installations.
Stair Lighting
Lighting your stairs can help prevent accidents, especially if you have guests over at night. Stair lighting can often be installed with the same lighting wells used for illuminating trees or other landscaping focal points. The biggest practical advantage of installing lighting for your outdoor stairways is enhancing safety and security. With clear lighting, the chances of someone falling down your deck's stairs can be much lower.
Hanging Lanterns for Dining
Statement lighting isn't just for the indoor dining room — it can be great for outdoor dining as well. If you have an outdoor kitchen and dining area, outdoor lighting pendants or statement lights can really pull the space together. These lights can be weatherproofed and waterproof since they're meant for outdoor use.
Motion-Sensor Lights for Entrances and Doorways
Motion-sensor lights flood lights can be great for preventing accidents and for security. If pathways to and from doorways in your yard are dark at night, installing these kinds of lights can help prevent falls and alert you if anyone approaches the door. Alternatively, you can also install these lights by your garage so they turn on when your car approaches.
LED Rope Lights for Deck Railings
LED rope lights are bright and easily installable lighting options for outdoor boat launches and deck railings. Adding these extra lights to the underside of the railing is a more discreet way of lighting the area if you don't want a light installed on top of a railing post. They can also complement pathway lighting to ensure the safety of anyone using the deck or outdoor area.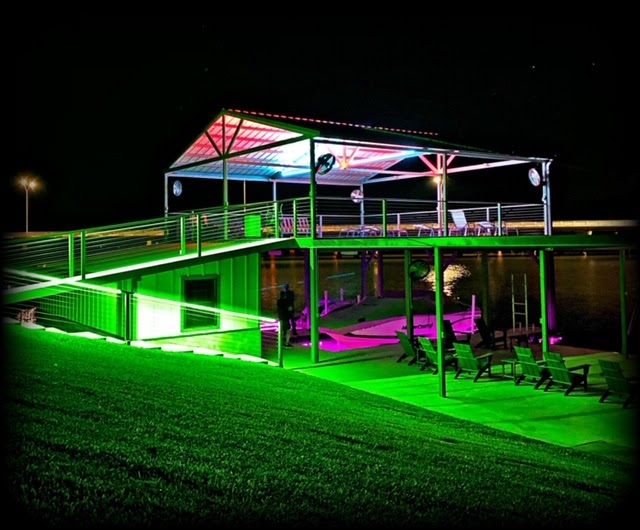 Relax and Enjoy Your Backyard, Day or Night
Outdoor lighting solutions and lighting systems allow you to enjoy and use your backyard whether it's day or night. If you'd like to install a complete lighting system for your home, it's best to use a professional lighting design company. Electrical projects can be risky if you're not an expert. But a professional lighting company can give you advice on the best lighting solutions for your yard and install them for you.
At Lighting Pros, we can create tailored lighting systems for your residential and commercial needs. With over 20 years of experience combined, our team can help turn your backyard into a paradise. Whether you want to install path lighting solutions, outdoor lighting for a boat launch or a complete lighting system for your property, we can help. Request a quote and get started on your lighting project!
Light Up Your Home and Backyard 
Request a Quote