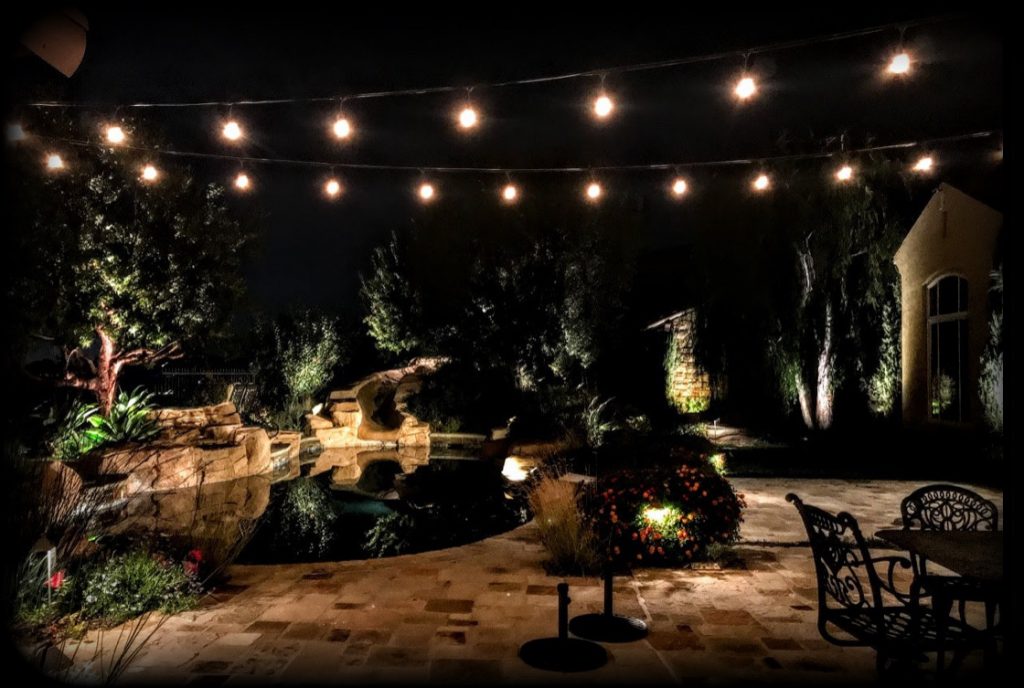 Outdoor lighting designs are simple but effective ways to enhance your home's curb appeal. You can enhance focal points like outdoor art installations or provide a cozy touch to the overall atmosphere. On top of that, outdoor lighting can help provide security and help mitigate the risk of accidents. These lighting systems can be designed to fit your needs and be installed to fit the landscape of your backyard patio.
If you're considering upgrading your outdoor space, check out these three ways to decorate your home's backyard with outdoor lighting systems!
Custom RGB Lighting
Red-green-blue (RGB) lighting can give your backyard a pop of color on command using an app or remote control. RGB lighting uses low-voltage LEDs to create a bright, vivid lighting design element for your backyard. With these vivid colors, you can enhance your home's landscaping or exterior. Choose red, blue or green to show off exotic plants, flower beds or tall palm trees.
On top of adding curb appeal, this lighting system is easy to control once it's installed. You can control the brightness, white temperature and more with an app. Dim the lights, change the color or turn them off all from your mobile device!
Market Lighting Strings
Market lighting adds a warm ambiance to any outdoor space, from patios to lounges. These lights can offer an intimate atmosphere for your dining area for a dinner party with friends or just a night for yourself. Market lights are classic and versatile design elements for outdoor spaces, providing a special ambiance without being too obtrusive in your backyard.
Besides stringing them over your patio, market lighting can be used on fences, pergolas and trees. No matter the occasion, adding market lights adds a focal point to your backyard!
Custom Lit Pathways
No one likes walking in the dark. But a custom-lit pathway will turn your backyard into a nighttime oasis. Illuminate and highlight elements of your backyard or your landscaping as well as provide safety for anyone walking at night. And if you have a pool, boat dock or launch, you can add LED lights to illuminate the area.
Custom-lit pathways provide safety, sophistication and ambiance for your outdoor space. Wow guests at your next gathering or enjoy a cozy night to yourself with the help of outdoor pathway lighting.
Shine a Light on Your Home With Lighting Pros
Outdoor lighting systems are an easy but effective way to boost your home's curb appeal while also providing a practical solution for safety and security. From lit pathways to LED strip lighting and market lights, you can create a relaxing oasis with just a few 
Whether you need a custom pathway lighting solution or landscaping lighting, Lighting Pros has over 20 years of experience to turn your vision into a reality! Request your quote today or call us at (407) 456 7104 to get started!
Light Up Your Home and Backyard 
Request a Quote